A Choir Trip to England: Vocabulary
By Bonnie and Larry Arnold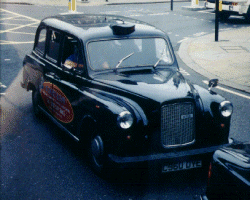 Vocabulary list - our personal favorites from signs we saw and things we heard:
Traffic Calming Area

Diversion Ahead

detour ahead

Clothes pegs

clothes pins

Being dazzled

as in driving and looking into the sun

Avon Fire Brigade

Dual Carriageway

closest thing to our interstate highways

A close

a cul-de-sac street

Free house

a pub not tied to any one beer distributor

To let

for rent

Kill Your Speed

a traffic sign

Mind the Gap

over the p.a. system on the underground Tube every time it stopped and the door opened

Ready meal

frozen dinners

Give Way

yield

Solicitors, Barristers

attorneys

Take-away

carry-out fast food

Subway

below-ground walking tunnels for people, like under busy streets

Way Out

exit

Lift

elevator

Safari supper

a progressive dinner

Cyclists Dismount

Auto exchange

used car dealer

Free Recovery - Await Rescue

on a highway road sign

Parttime Signal

Game dealer

butcher

Estate

a subdivision of houses

Lay-by

a wide place to pull off the road, not too plentiful

Elderly Crossing

Staff vacancy

help wanted

And heard from our host families:

Nip along.
Off you go, then.
Righto.
There you are, then.

---
© 1996 Larry and Bonnie Arnold, updated September 26, 1998