ShootSafe
Civilian firearms instruction since 1983. I love to teach more than I love to shoot.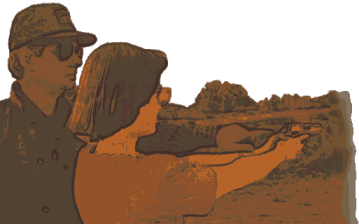 New Classes Available
I teach in and around Kerrville, Texas, an hour west of San Antonio on IH 10.
First Shots classes are one-on-one (or two) and are based on what you need. Contact me for Texas License to Carry a Handgun classes. Each new student class is a one-day, six-hour session usually at the Buck and Bull Club range. Texas Hunter Education classes are at least six hours, and I much prefer to split them into two days. I also conduct the TCLEOSE shooting practical required to maintain a Retired Federal or Out-of-State Officer Firearms Card.
If you have other needs, including classes at your location, a firearms-related or gun rights speaker, I'm flexible.
My web resources: